We made loads of great friends this summer and one of them is artist Sean Patrick O'Brien. He's the master of movement via sounds and has been turning a lot of heads with his creative and unique works lately. We feel lucky to have him with us this summer working on many different projects.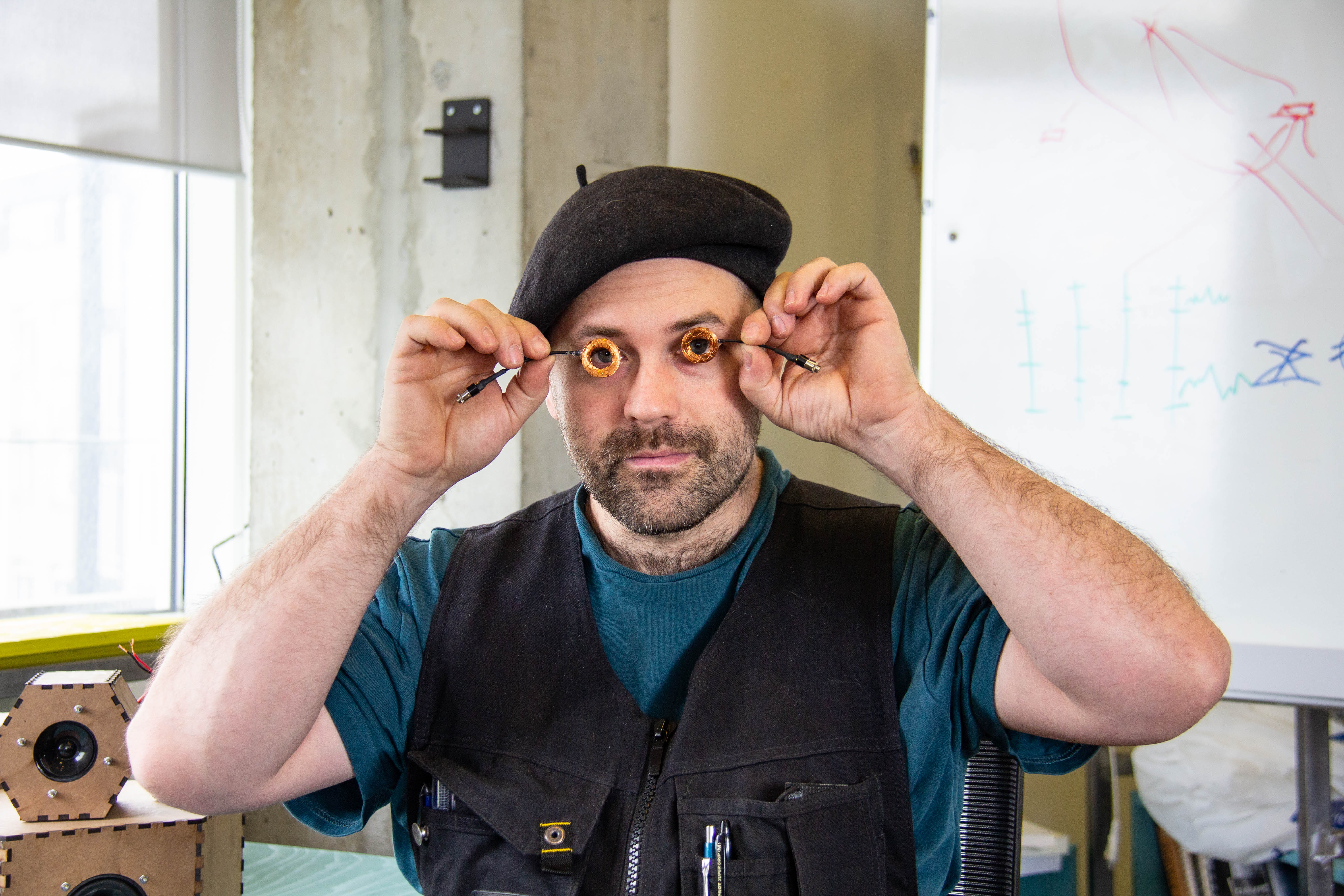 Sean Patrick O'Brien hard at work in our lab
I am an artist that believes the universal language of reality is movement, from planets orbiting stars, to sound waves vibrating through the air—everything moves. I studied in the Studio for Interrelated Media at the Massachusetts College of Art and Design where I focused on kinetic and interactive sculptures. Recently, I graduated from LHÍ with a master's in Performing Arts where I explored the performative aspects of experiencing and interacting with art through events and parties.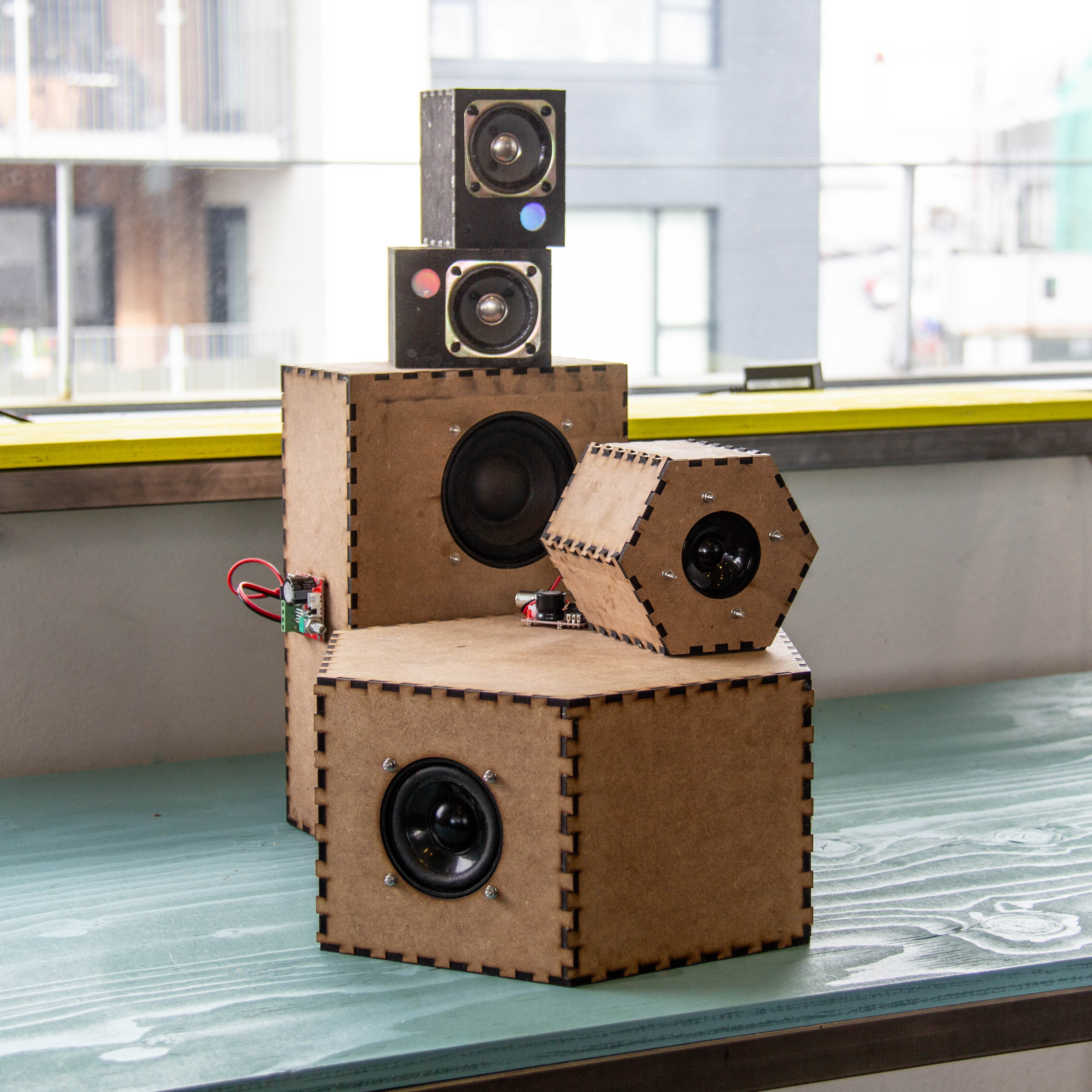 Recycled speakers lasercut from discarded materials
I have been working with the Intelligent Instrument Lab to make physical the vibrations of sound. In our collaboration with this years RUSL fest, we built speakers and instruments from left-over materials and trash. Lately, I have been deconstructing the loudspeaker and handmaking its distinct individual parts which allow you to feel electromagnetic energy as it is being converted into the movement of waves of sound.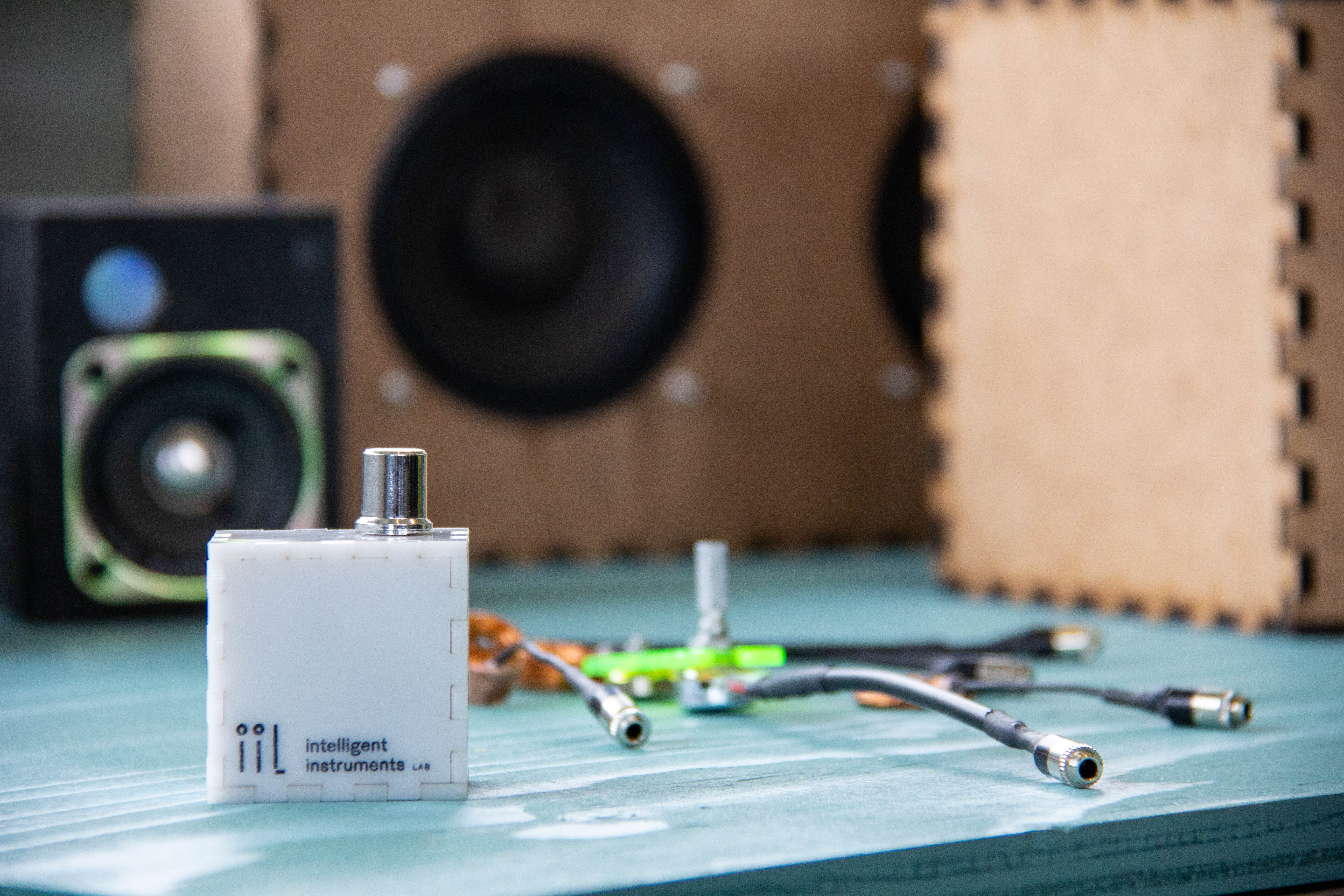 Various elements for the technology library, a modular system for rapid prototyping and experimentation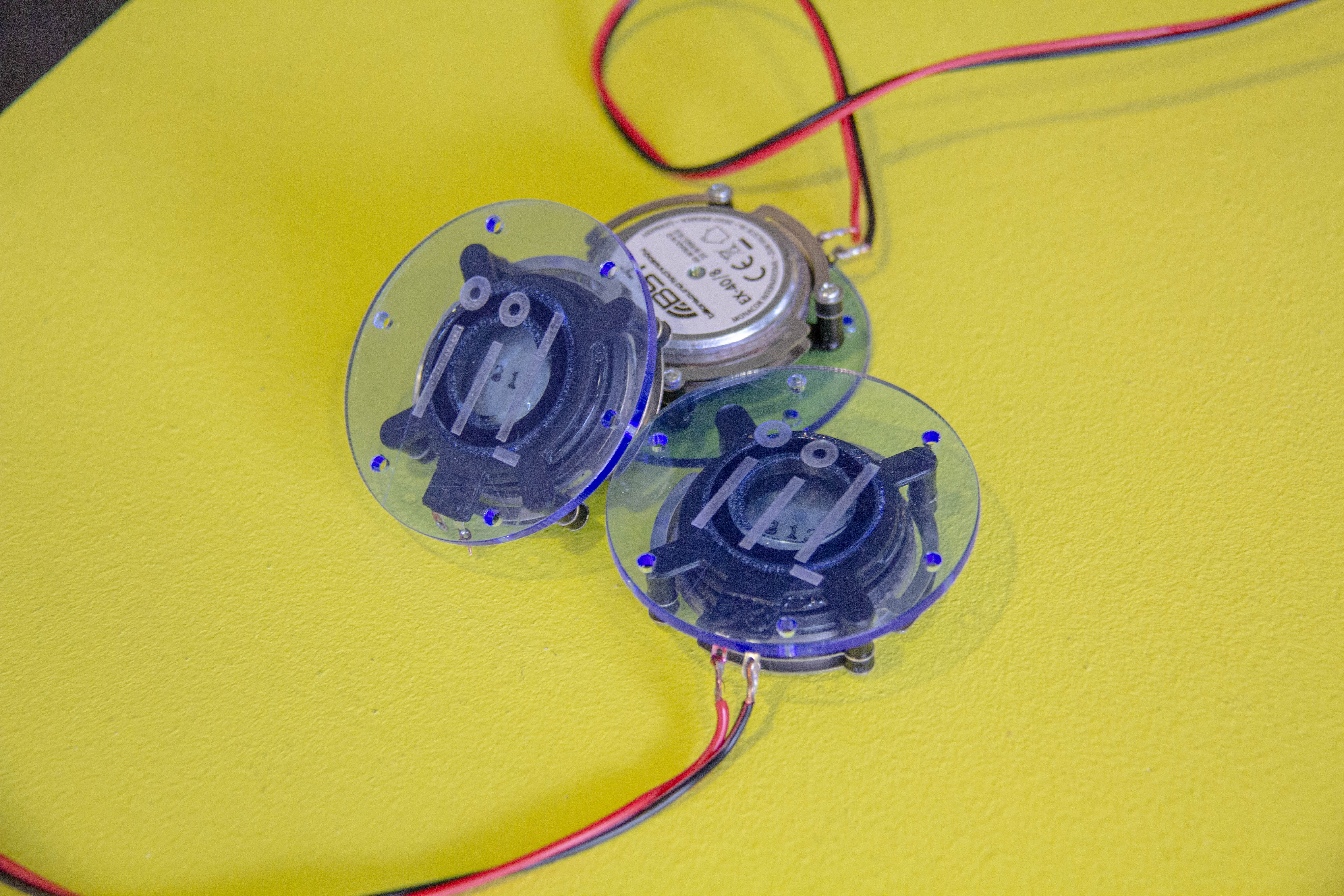 Exciter speakers turn anything into a speaker!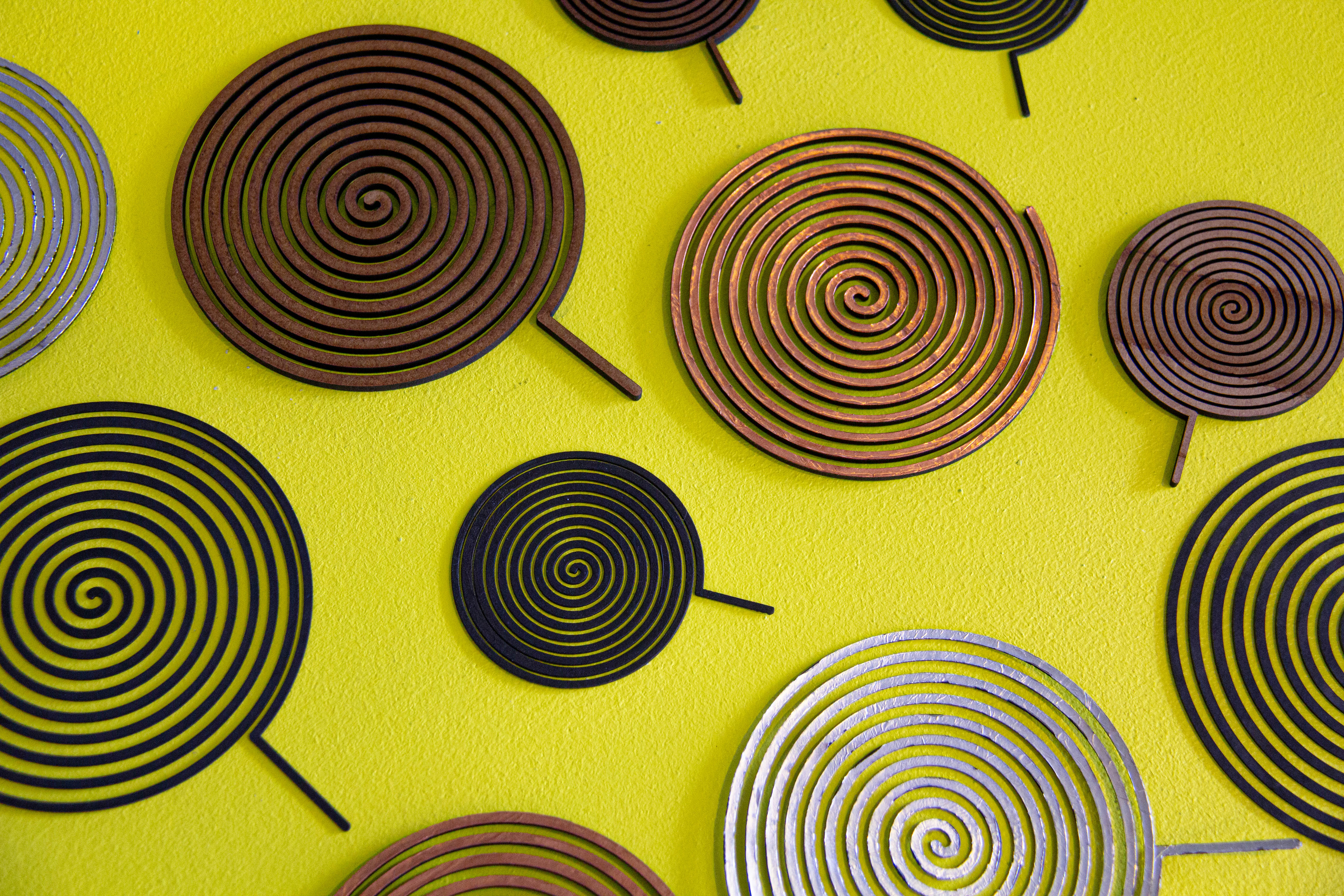 Copper coils for electromechanical experimentation