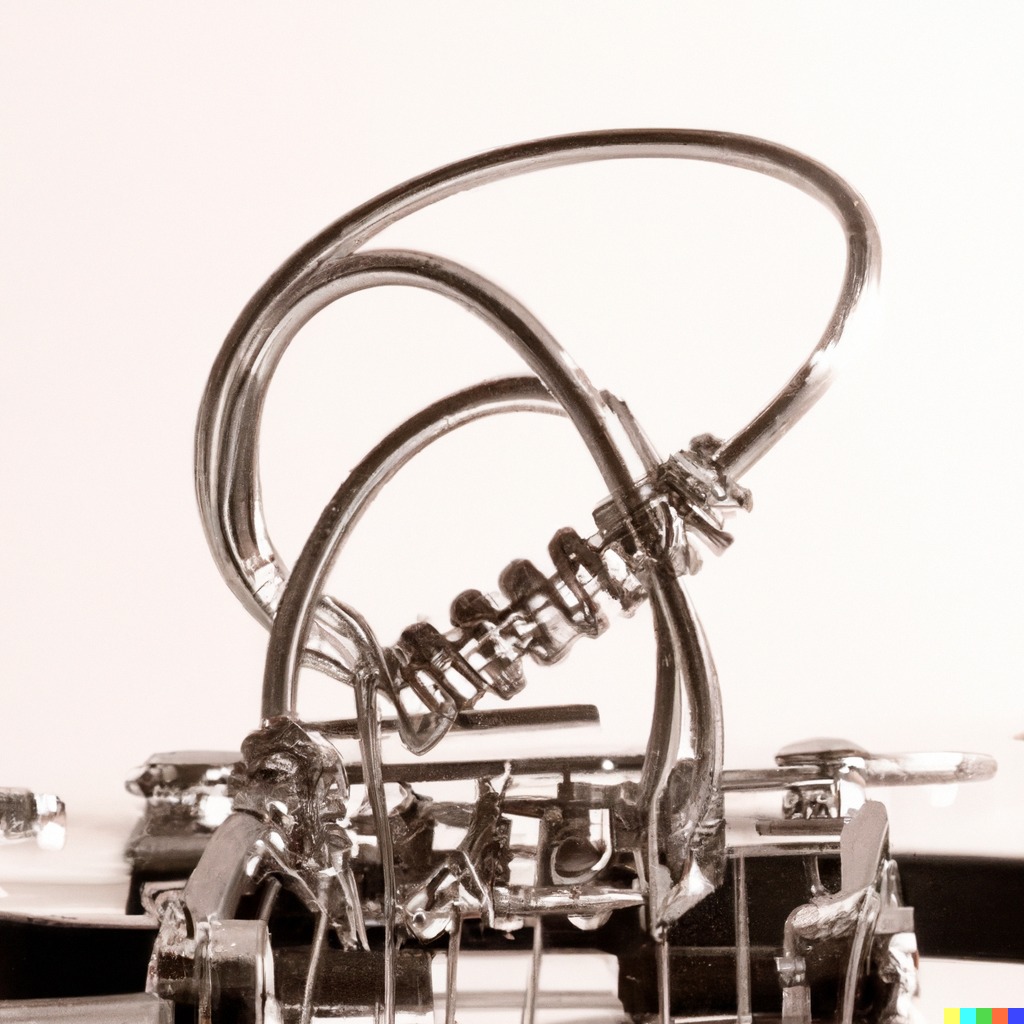 An AI generated interpretation of the Living Looper.
We are hosting a Living Looper Workshop for electric guitarists! It starts on Thursday at 2pm and continues on Friday at 3pm … and there are a couple of spots open!
The workshop ends with a concert in Mengi on Saturday night, where we showcase the results of the workshop (participation optional).
The Living Looper substitutes gesture for memory: an assemblage of machine listening and neural synthesis algorithms mutate and refract the sound of the electric guitar. It weaves steel guitar strings into a squelching, growling fabric; we will each tug on a thread and see what happens.
Want to join? Send a message to victor@lhi.is!
(image interpretation extruded by Dall-E)
The full schedule of the workshop is as follows:
Thursday 10 Nov, 14:00-17:00: Introduction to the Living Looper
Friday 11 Nov, 15:00-18:00: Performing with the Living Looper
Saturday 12 Nov, 12:00-16:00: Soundcheck in Mengi
Saturday 12 Nov, 20:00-22:00: Performance in Mengi